Product Detail
Product Tags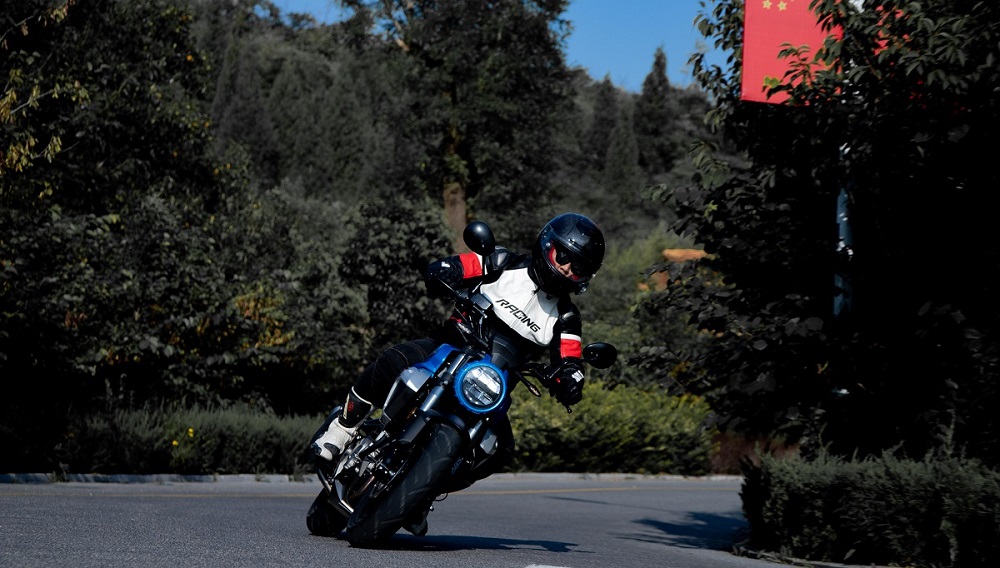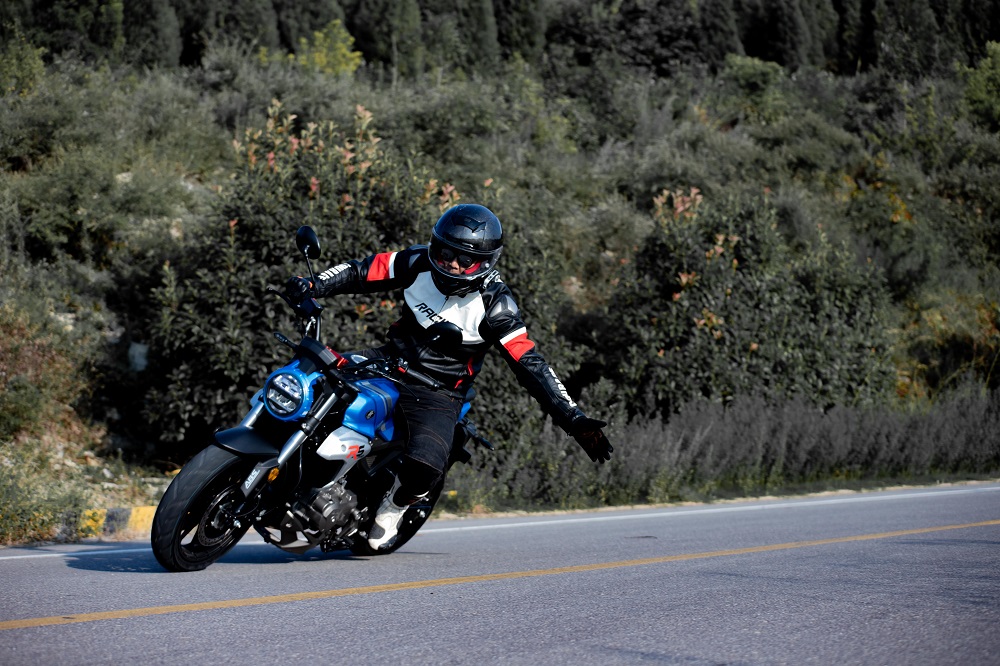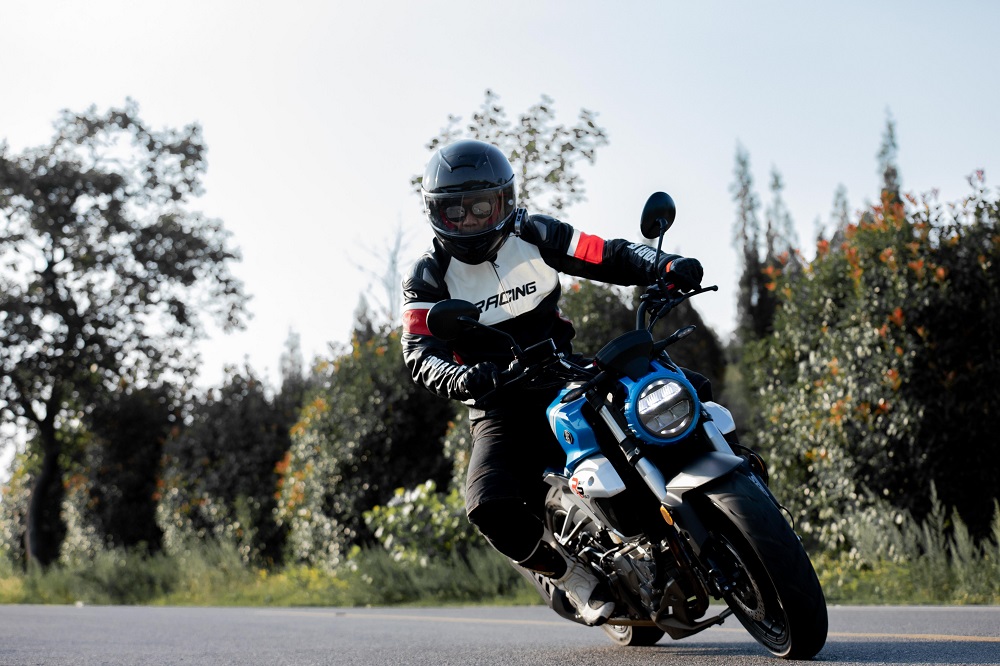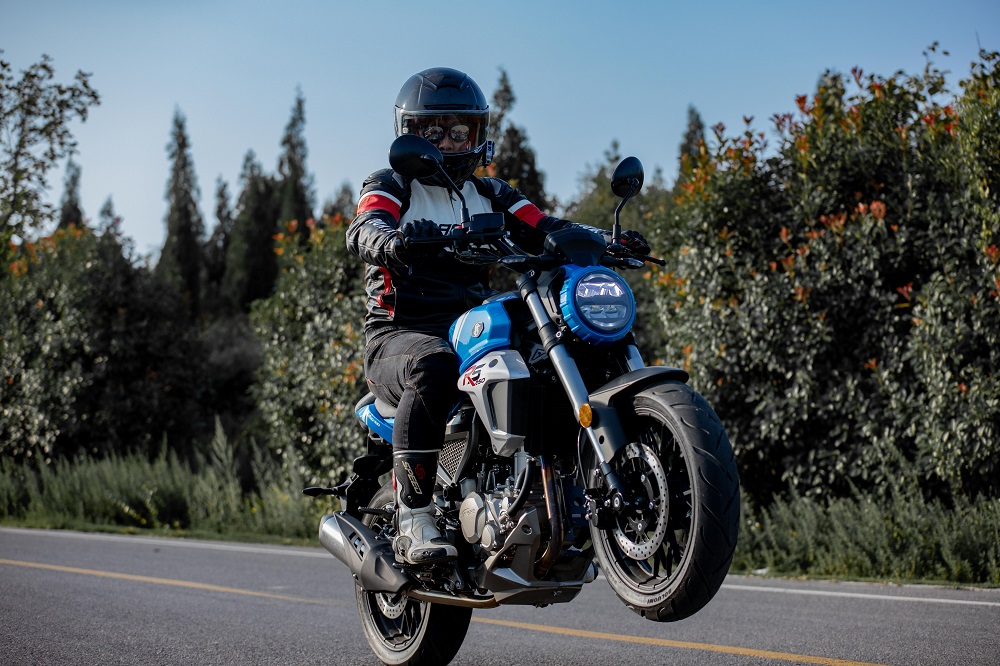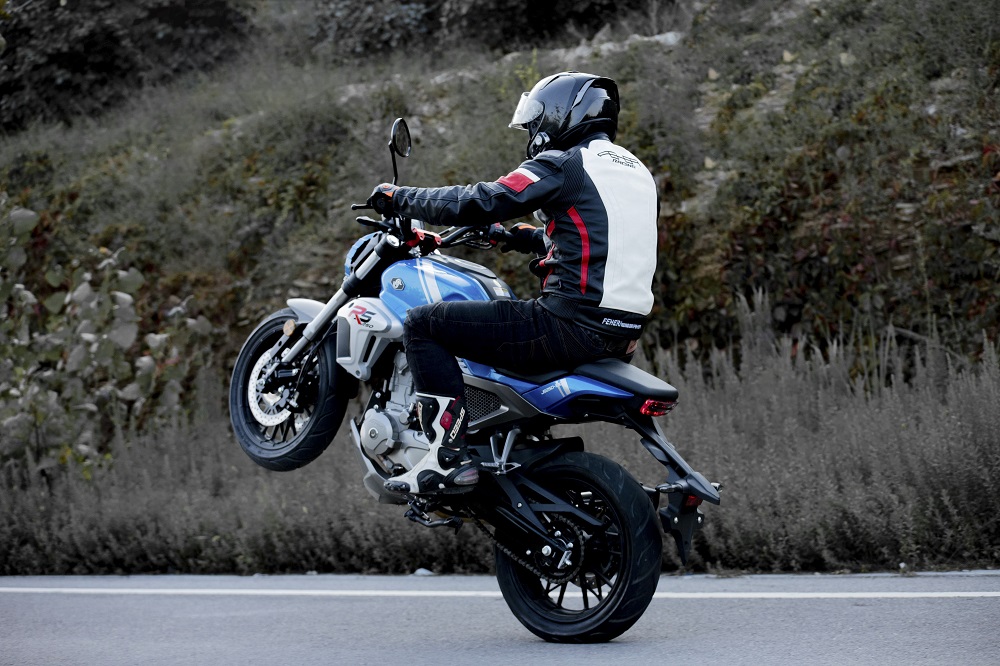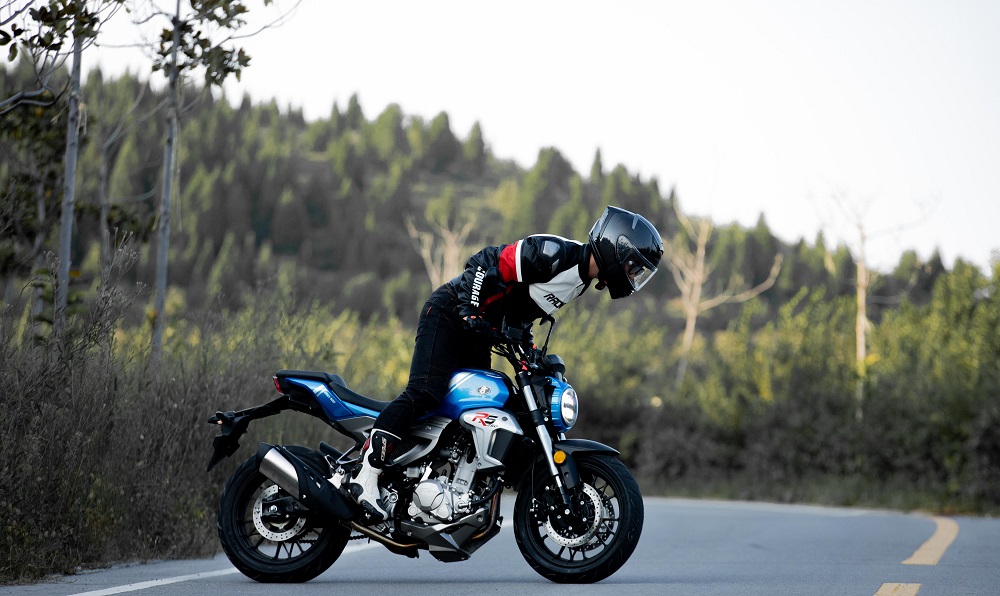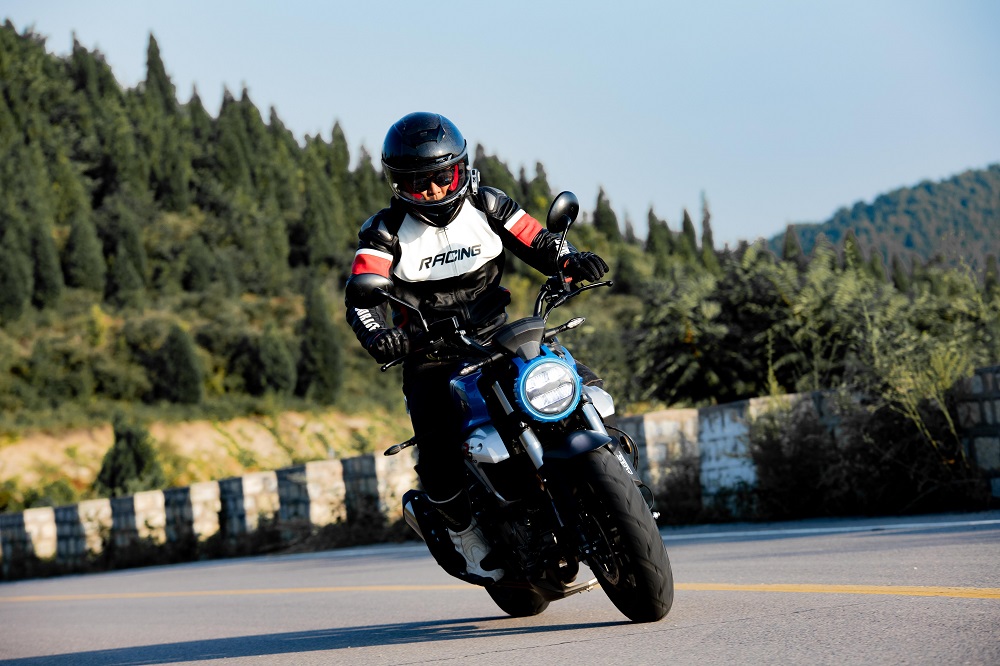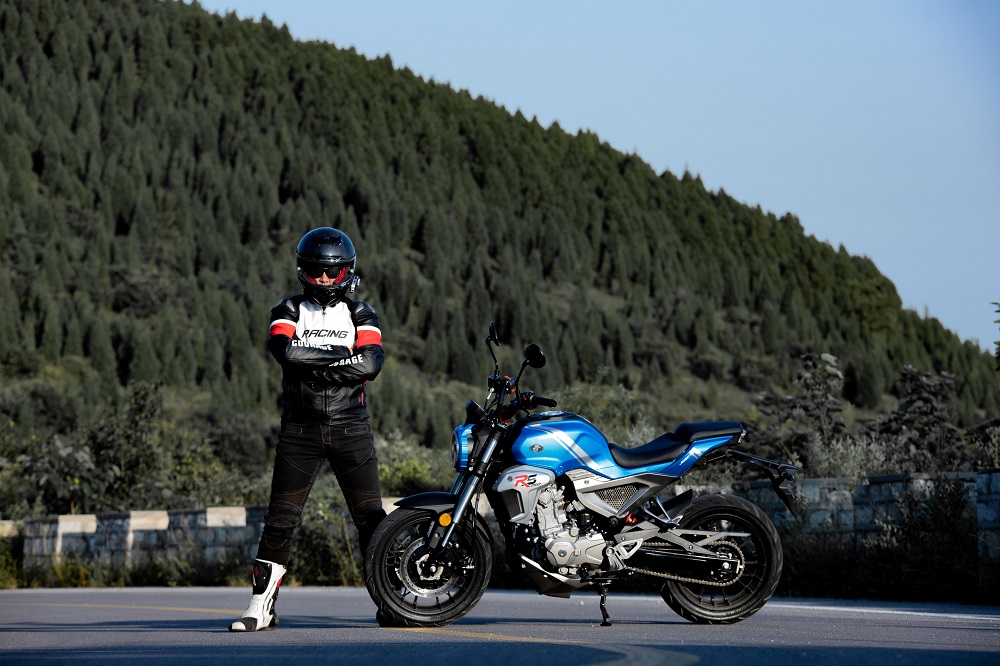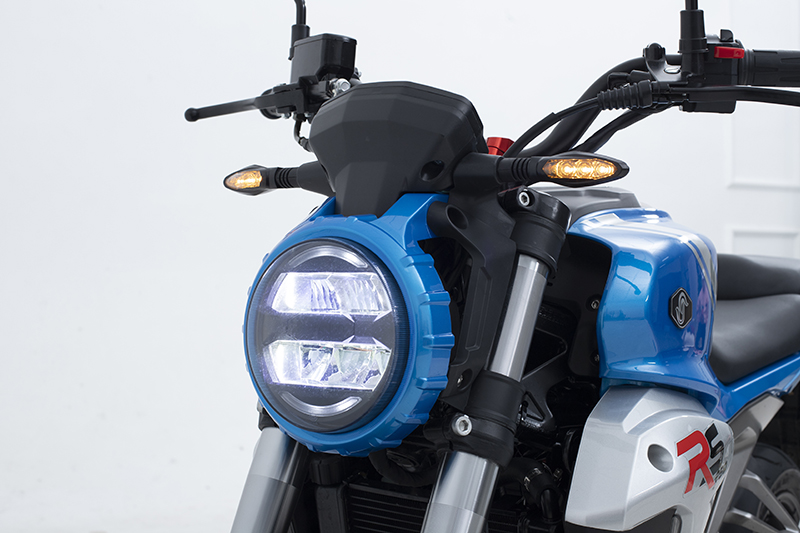 Equipped with LED round headlights, it is more compact and elegant. The motorcycle looks shorter and slender.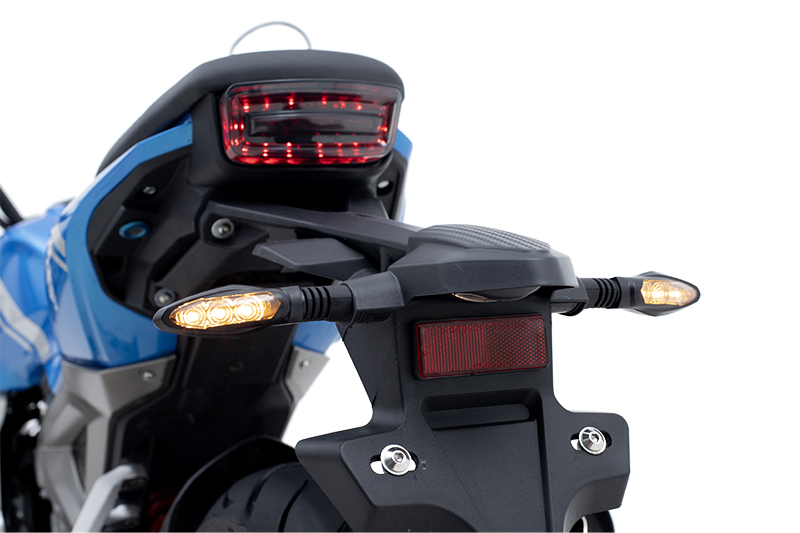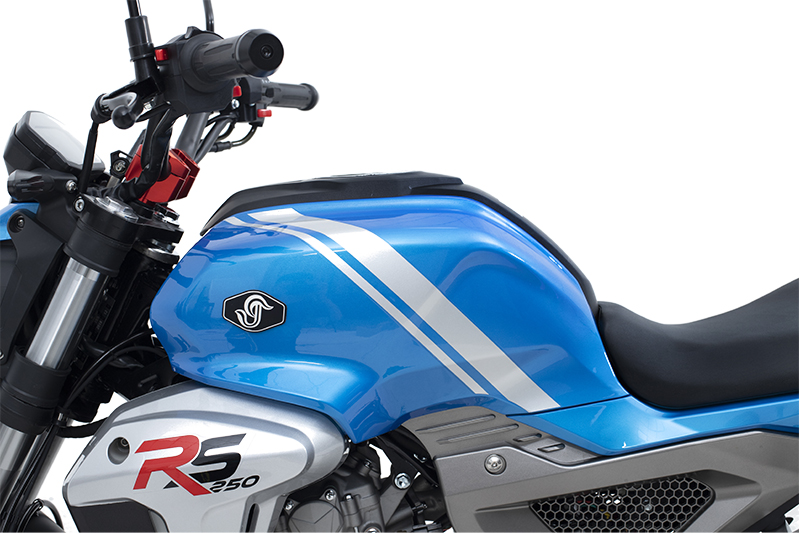 Single cylinder water cooled engine, Delphi EFI. The maximum displacement is: 250cc, the compression ratio is: 10.8:1, the maximum power is: 18.5/8500, the maximum torque is: 23.0/6500, the engine stability is very good.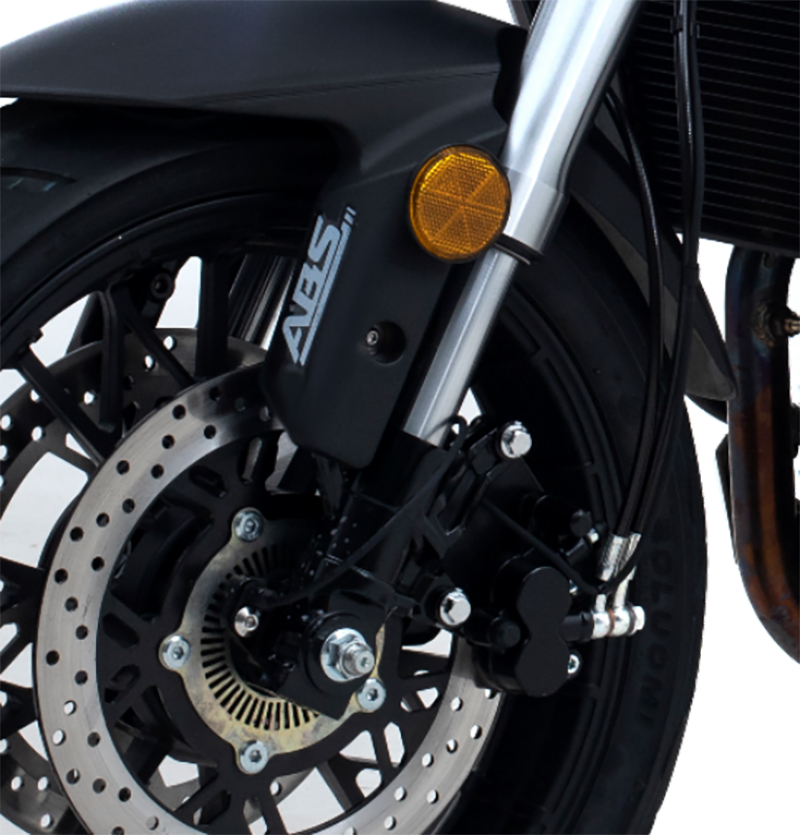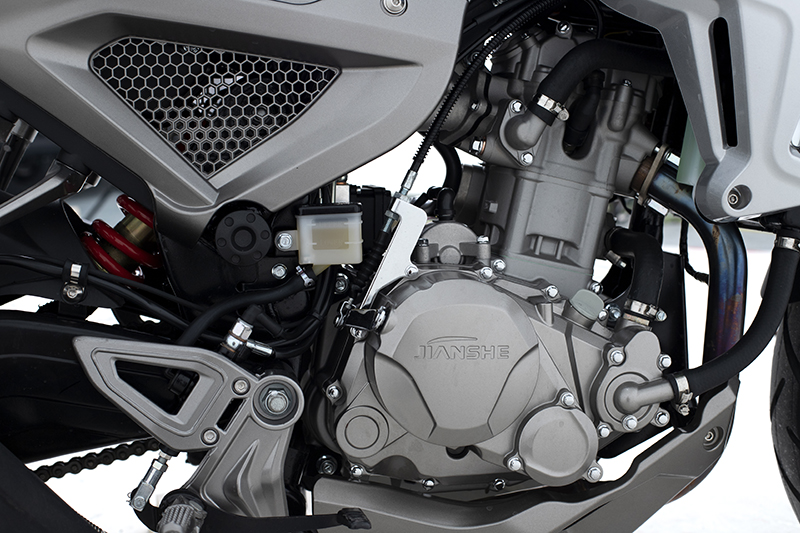 Tubeless tires. Front wheel tire size is 110*70*16, rear wheel tire size is140*70*16.
Front wheel double disc and rear wheel is single disc brake.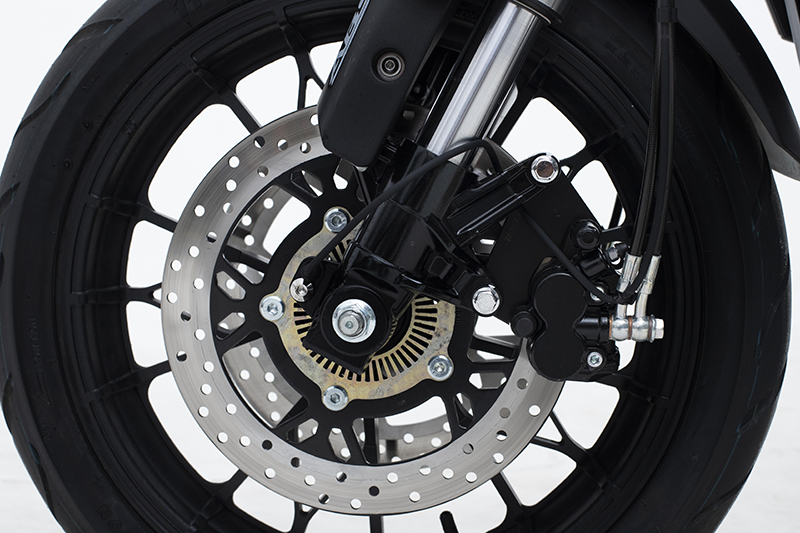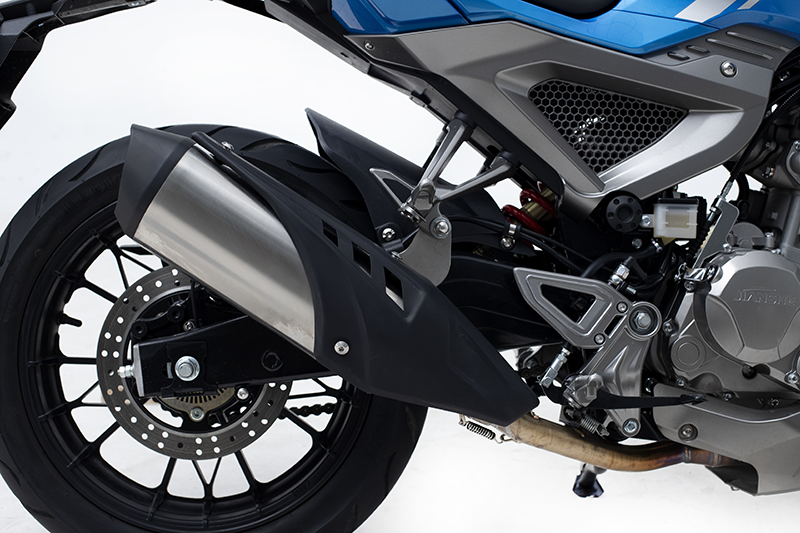 Split seat design, soft and breathable, more comfortable for driver and passenger.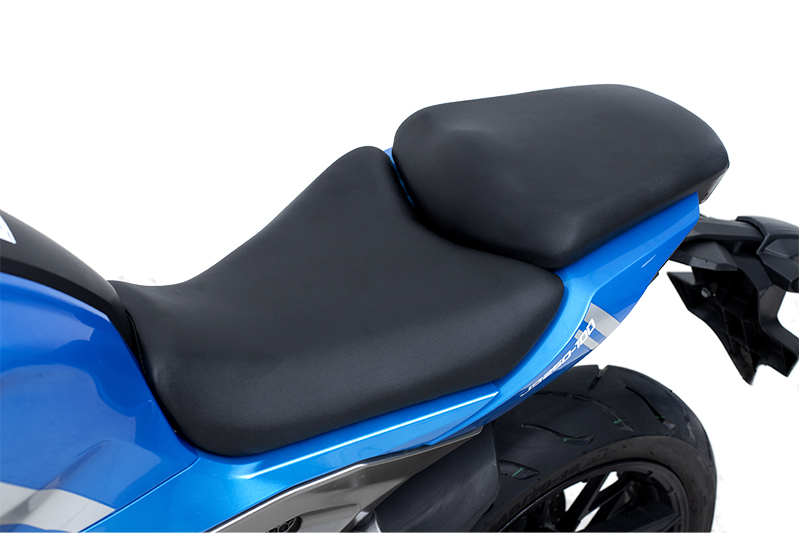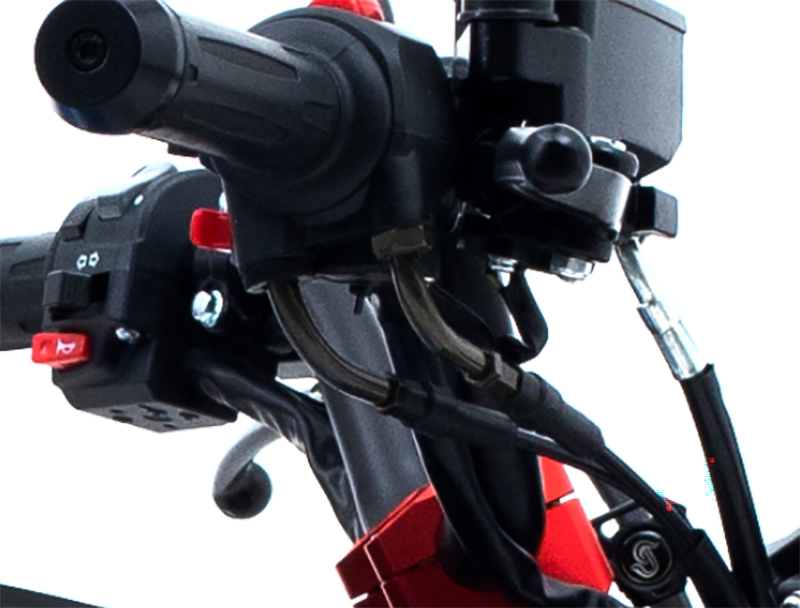 L×w×h is 2000*760*1060mm, seat height is 780mm, wheelbase is 1320mm, maximum speed (km/h) is 120Km/h.
The single throttle is equipped with a mechanical cable to control the throttle, that is, a steel cable is used to control the opening of the throttle. When the throttle is twisted, the cable will open the throttle intake, and when the throttle is released, it will be closed by the return spring on the throttle. Throttle intake port.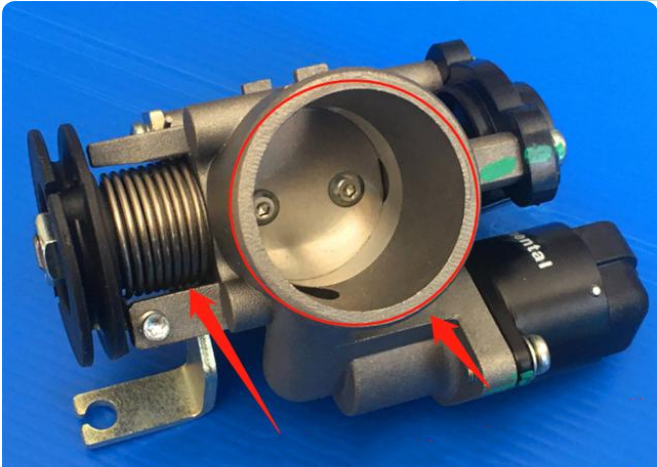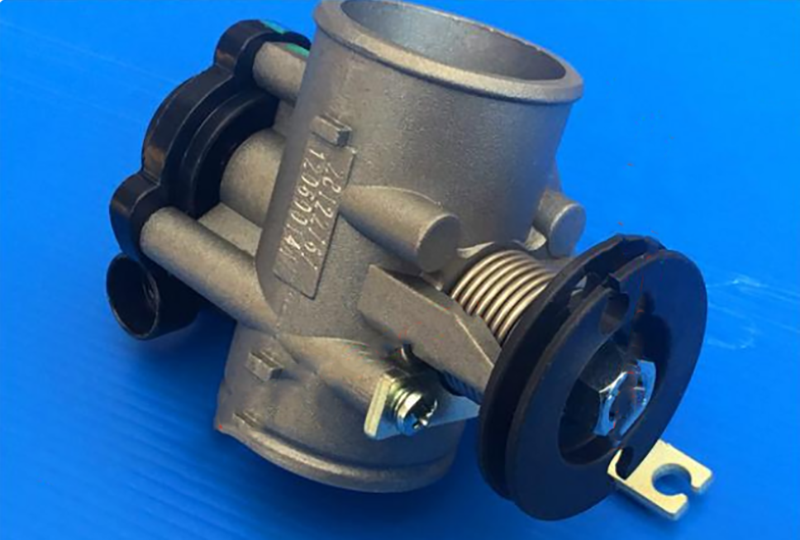 The return spring plays the role of closing the throttle intake port and returning the throttle cable, but when the return spring is rusted and stuck, the throttle valve is dirty, and the inside of the throttle cable is rusted or stuck due to dust pollution, the throttle valve may be stuck. It cannot be closed or opened normally. If this happens during driving, it is commonly known as the "speeding". The throttle opening is not controlled, which is a very dangerous situation.
At this time, if there is another throttle cable that can control the closing of the throttle valve, of course, the safety factor will be higher than the throttle valve controlled by the single throttle cable.The dual throttle cable is for safety reasons. The two cables control the opening and closing of the throttle valve respectively. Even if the throttle valve spring is rusted and stuck, or the throttle valve is dirty, or one throttle cable is not running smoothly, it will not As a result, the accelerator opening is uncontrolled, and the reason is the same as the dual-circuit braking system on the car, which is equivalent to providing a spare tire.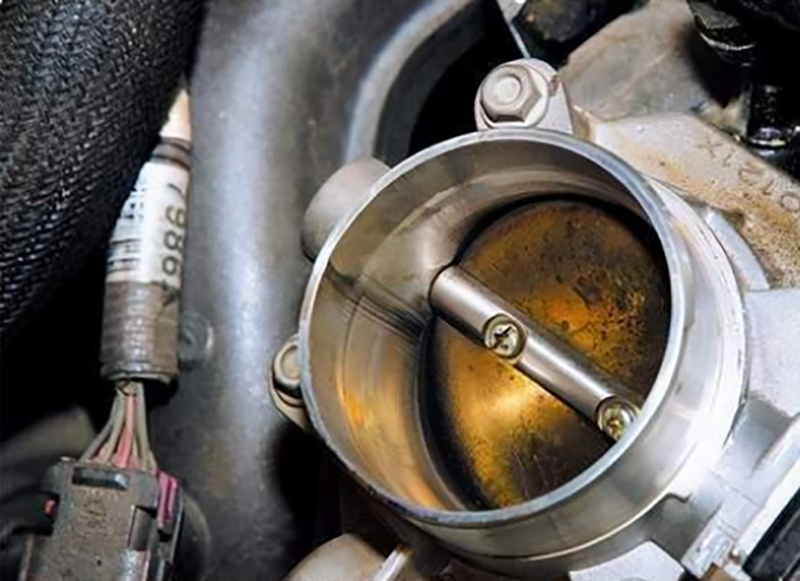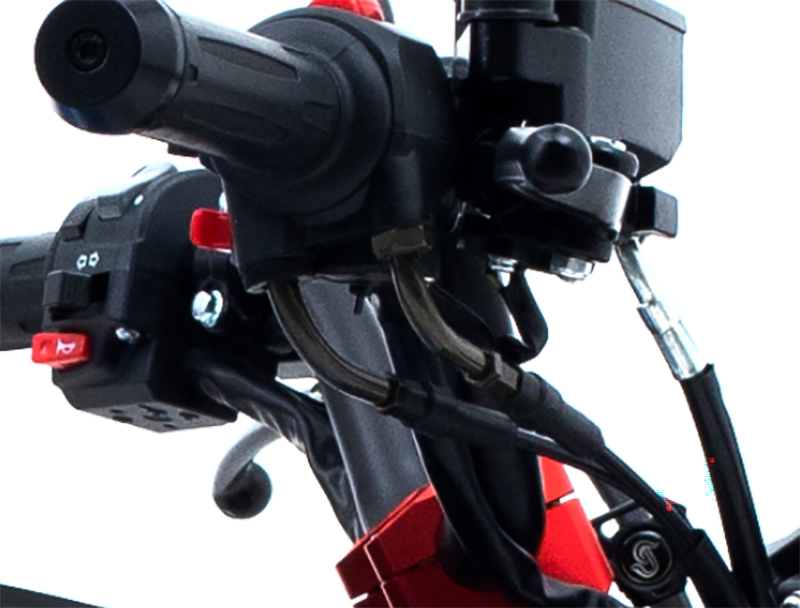 Full LCD display instrument, driving information is clear at a glance.
All stainless steel muffler, beautiful and durable, strong and powerful sound, feel the passion and heartbeat brought by the surging power.Ground clearance 150MM, high passability, easy to deal with various road conditions.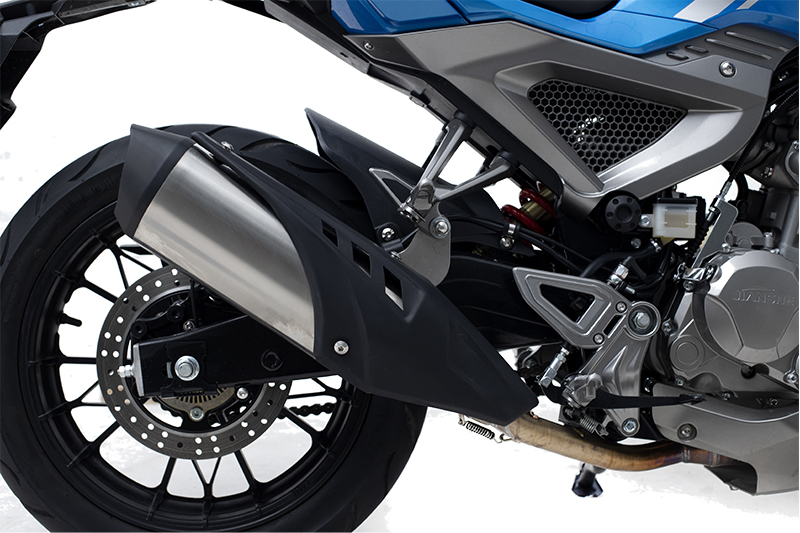 Engine
Chassis
Other configuration
| | |
| --- | --- |
| Displacement (ml)  | 247.5ml |
| Cylinder(pcs) | 1 |
| Stroke ignition  | 4 stroke |
| Valves per cylinder (pcs)  | 4 |
| Valve structure   | Overhead single camshaft |
| Compression ratio  | 10.8:1 |
| Bore x Stroke (mm)  | 69*68.2 |
| Maximum power (kw/rpm)  | 18.5/8500 |
| Maximum torque (N m/rpm) | 23.0/6500 |
| Cooling | Water  |
| Fuel supply method  | EFI |
| Start   | Electric start |
| Fuel consumption(g/(kW·h)) | 340 |
| Gear shift  | International 6 gear |
| Shift Type  | Manual |
| Transmission  | Chain drive |
| | |
| --- | --- |
| Length×width×height(mm) | 2000*760*1060 |
| Seat height (mm)  | 780 |
| Ground clearance (mm)  | 150 |
| Wheelbase (mm)  | 1320 |
| Total mass (kg)  | 305 |
| Curb weight (kg)  | 155 |
| Fuel tank volume (L)  | 14L |
| Frame form  | hanging |
| Maximum speed (km/h)  | 120Km/h |
| Wheel | Aluminum  |
| Tire  (front) | 110*70*16 |
| Tire  (rear)  | 140*70*16 |
| Braking system | disc |
| Brake Technology  | Hydraulic Disc |
| Suspension system  | Front inverted hydraulic shock absorber |
| | |
| --- | --- |
| Instrument  | liquid crystal |
| Lighting  |  LED |
| Handle | One-piece variable diameter |
| Battery  | 12v9A |
---
---