Product Detail
Product Tags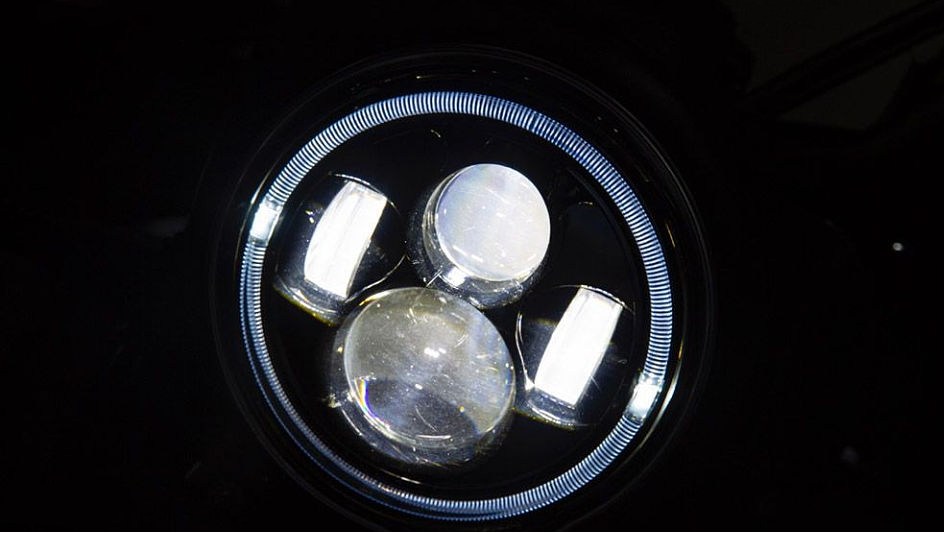 The headlight is a circular single lamp, which is a relatively common design for cruisers, simple and durable, in line with the sleek body style.
In order to combine with modern technology, the headlight is composed of LED lamp circles and four lenses, which not only has the element of round light, but also has modern technology, and can also provide a better lighting effect. However, some nostalgic users may prefer halogen bulbs.
LED turn signals that emit yellow lighting is very delicate, and there is a circle of light strips in the middle of the lampshade, which is very exciting when turned on. Compared with ordinary LED lights, it looks more durable and more retro.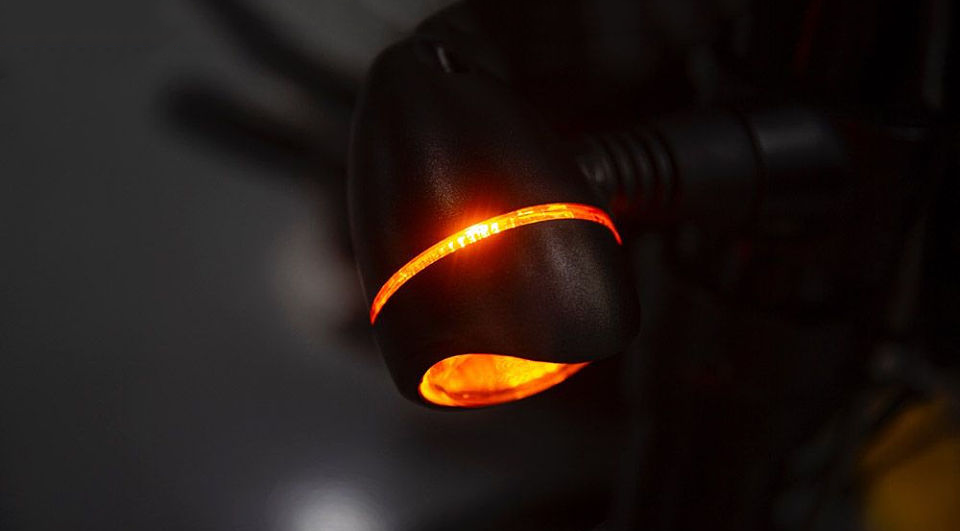 This is the effect of the rear turn signals lighting up at the same time.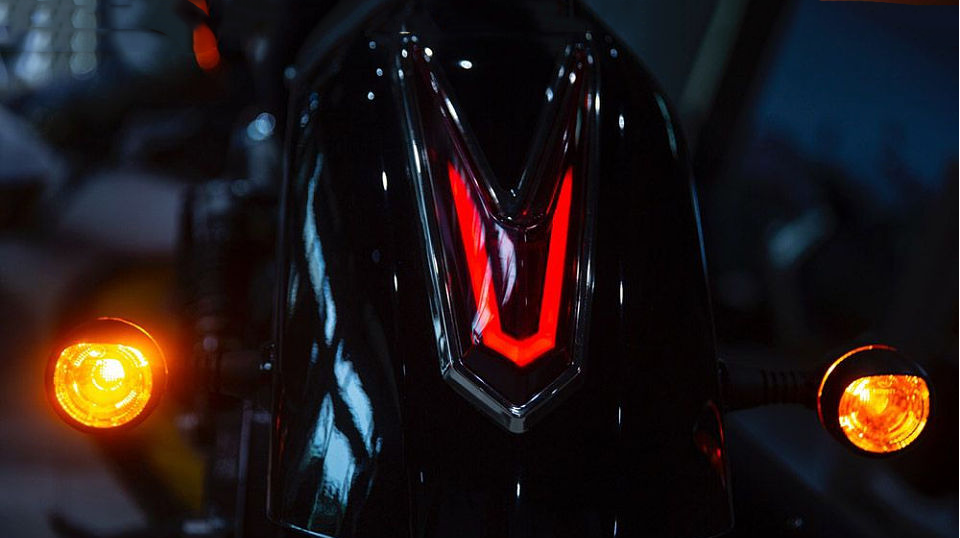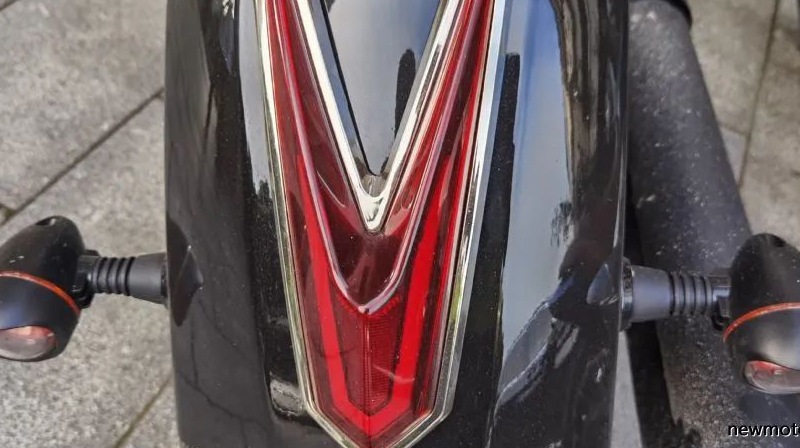 To make the overall body feel more harmonious, the tail shape of the round light version has also been adjusted, and the rear fender is integrated with the body.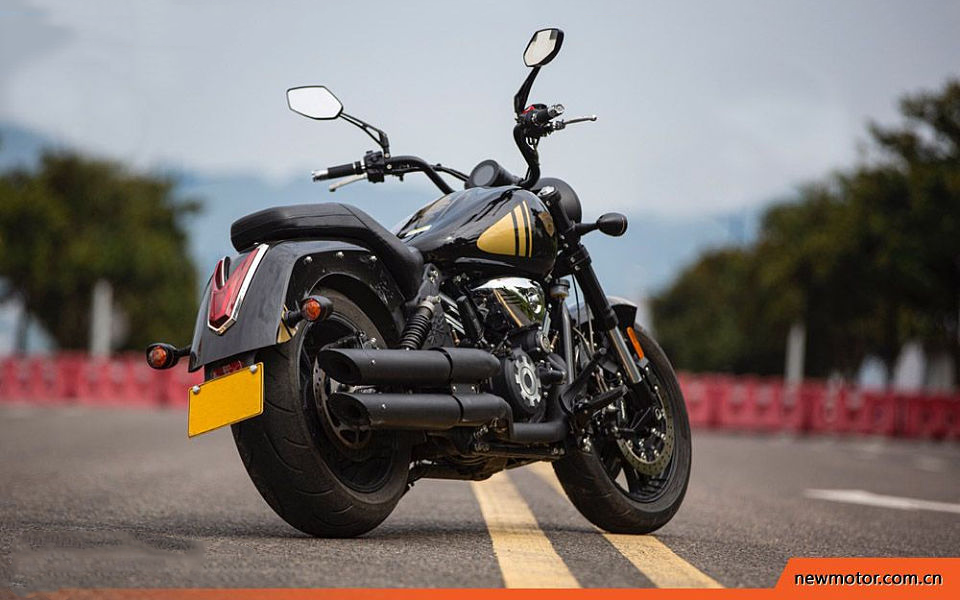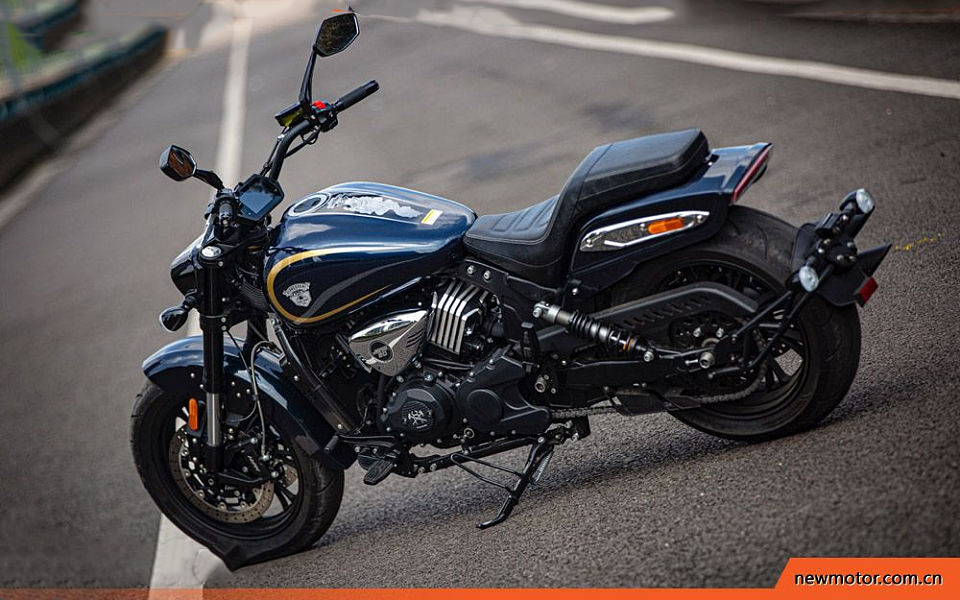 The exquisitely shaped digital circular instrument is compressed to the size of a teapot, and the adjustment buttons are designed to be hidden.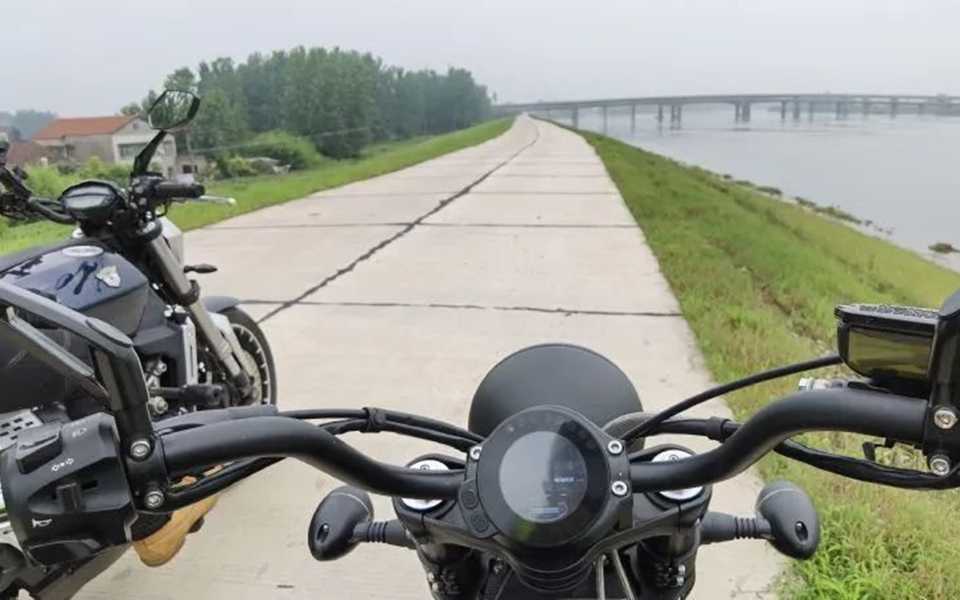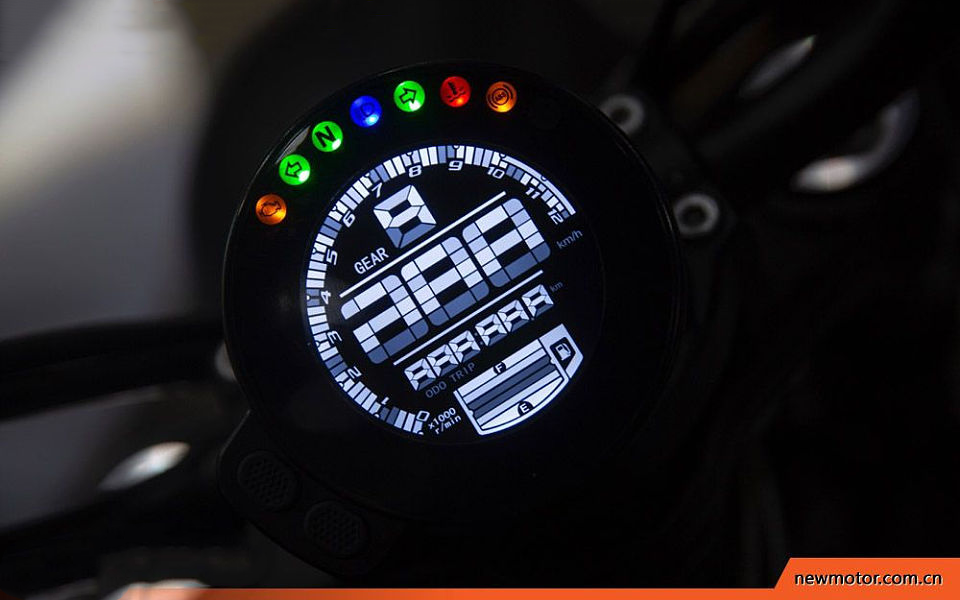 For cruisers, belt drives are used relatively more. It is worth mentioning that the belt drive of this cruiser is provided by the American Gates brand, which has been fully tested in the market. Belt drives are more durable than traditional chains in terms of performance, maintenance-free, almost silent, smoother drive and more comfortable.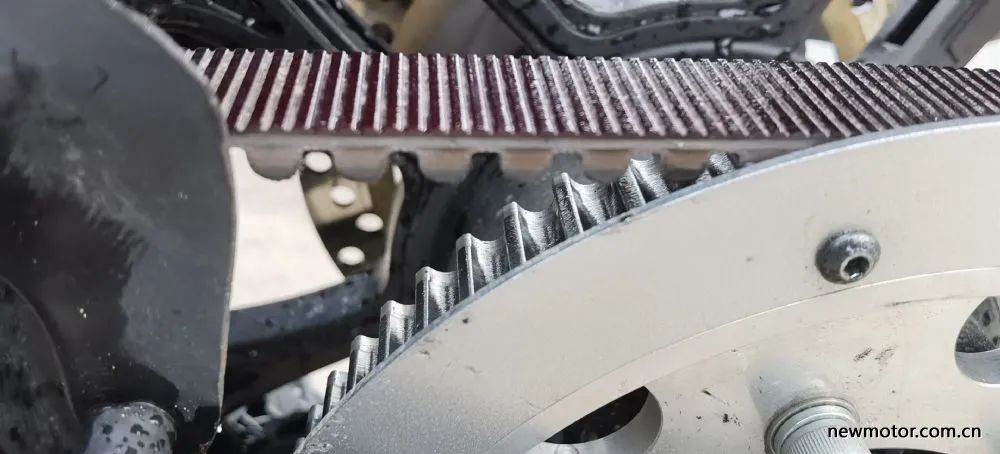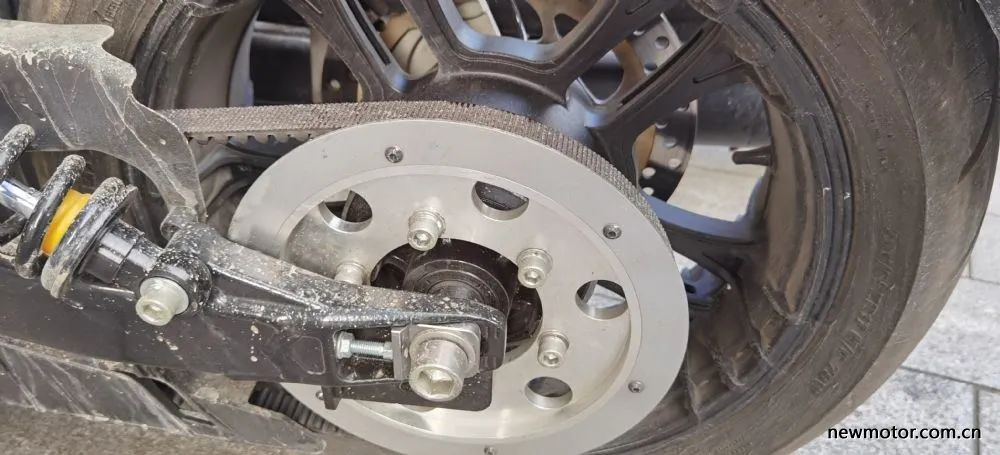 The rear tire size is 200*55, and the grip is very good. When the tire temperature rises, the pedals will be in close contact with the road when the mountain bends to the limit.
The shock absorption travel of this model is not long, and a cushion with orange color is added.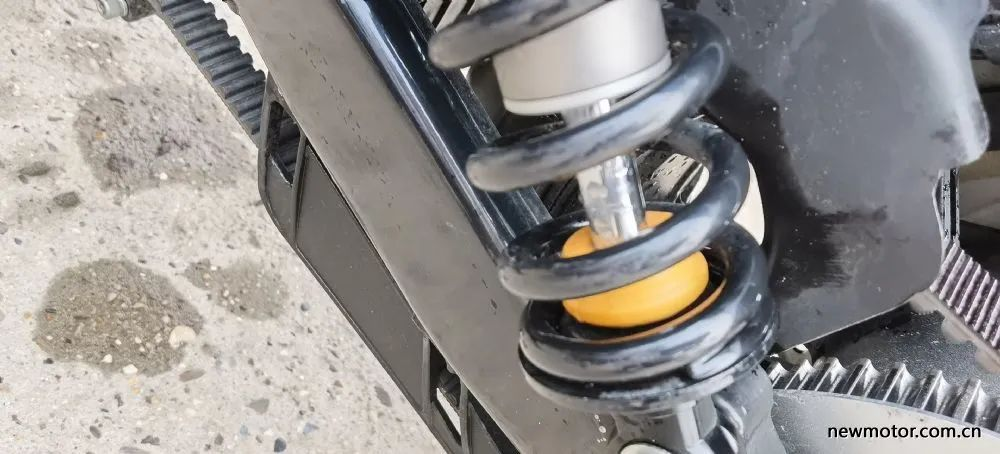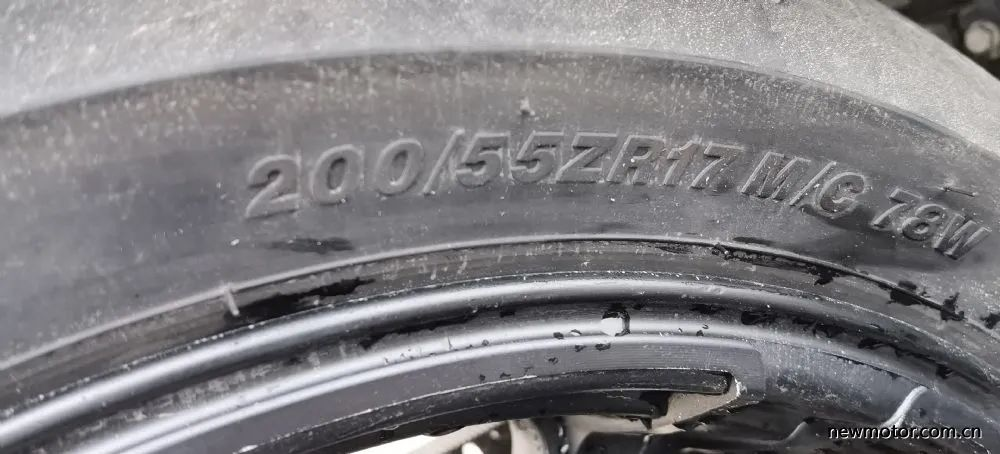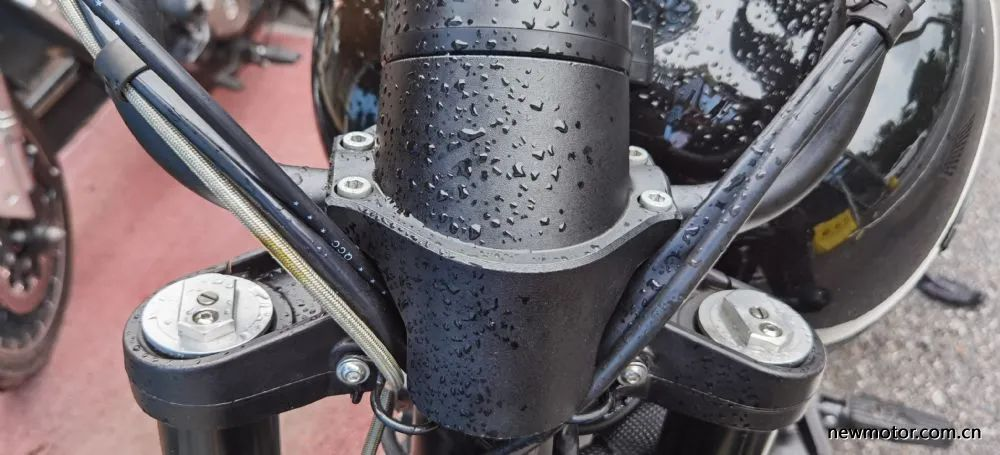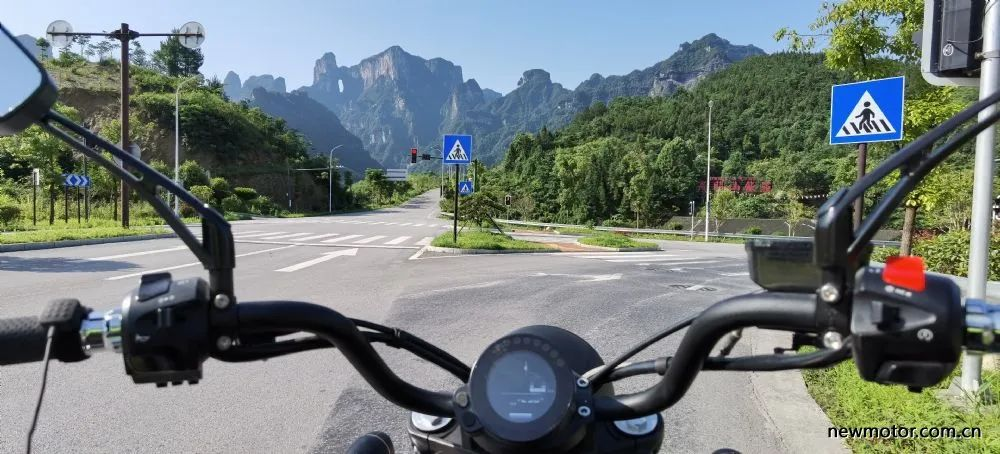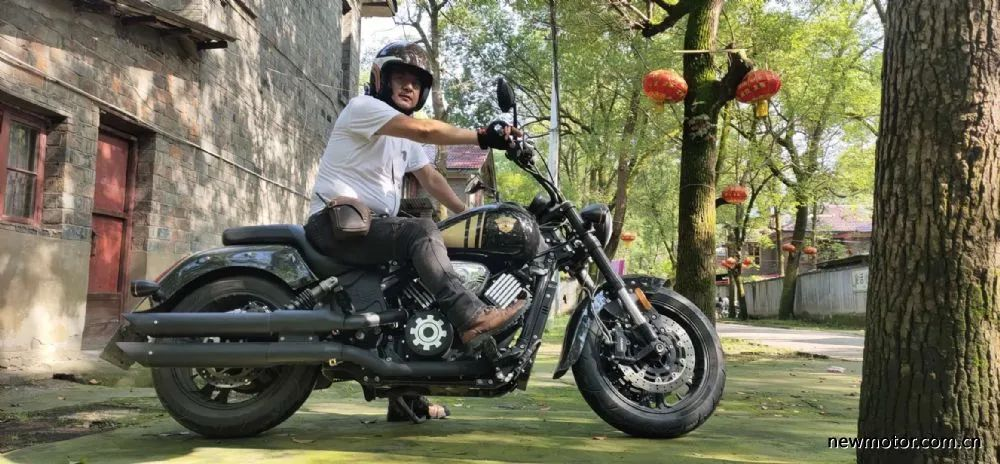 The handling of the Hanyang SL800 is excellent. The acceleration and shifting are coherent, the vibration is very small, and the stability of the handlebar is not affected. When sliding, the hands can be relaxed or released, and the direction is very stable. When cornering, just nudge the steering handle, and the body tipped over immediately and finished safely. When going straight, accelerate vigorously, the throttle response is very fast, and you have to hold the handlebars tightly. Because of the large displacement and fast acceleration, the hands have the inertial force that the handlebars break free and pull. Please note that when riding a heavy motorcycle, never let your hands go.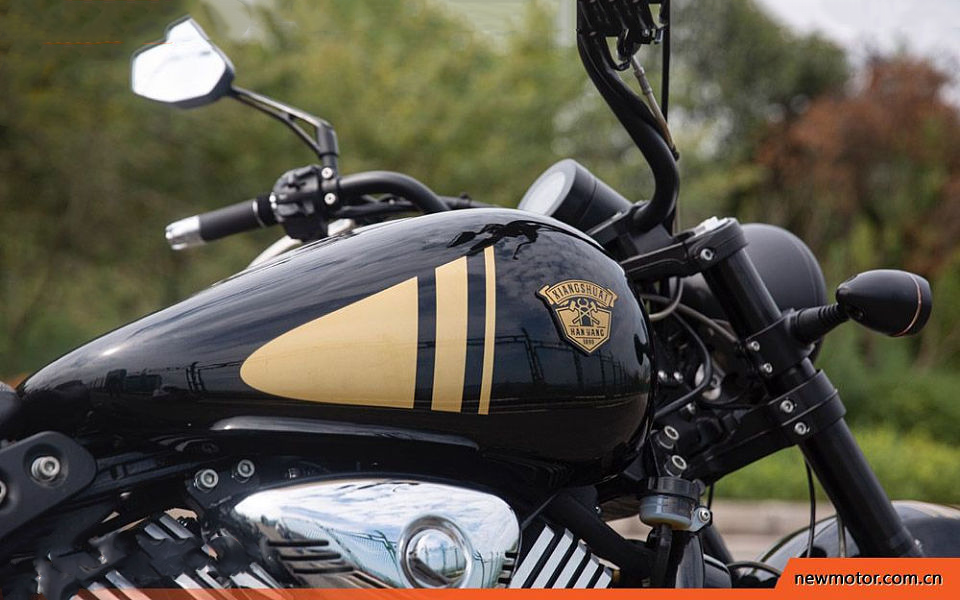 Engine
Chassis
Other configuration
| | |
| --- | --- |
| Displacement (ml)  | 800 ML |
| Cylinders  and number | V-twince |
| Stroke ignition  |  4 stroke |
| Valves per cylinder (pcs)  | 4 |
| Valve structure   | Overhead camshaft |
| Compression ratio  | 10.3:1 |
| Bore x Stroke (mm)  | 84*61.5 |
| Maximum power (kw/rpm)  |  36Kw/7000rpm |
| Maximum torque (N m/rpm) | 56N.m/5500rpm |
| Cooling | Water  |
| Fuel supply method  | EFI |
| Start method | Electric start |
| Gear shift  | 6 gear |
| Shift Type  | Manual |
| Transmission  | Belt drive |
| | |
| --- | --- |
| Length×width×height(mm) |  2390*830*1070 |
| Seat height (mm)  | 720 |
| Ground clearance (mm)  | 137 |
| Wheelbase (mm) | 1600 |
| Total mass (kg)  | 410 |
| Curb weight (kg)  | 260 |
| Fuel tank volume (L)  | 20L |
| Frame form  | Split |
| Maximum speed (km/h)  | 160Km/h |
| Wheel | Aluminum  |
| Tyre Type |  High Grip Tyre |
| Tire  (front) | 140/70R17 |
| Tire  (rear)  | 200/50ZR17 |
| Braking system  | disc |
| Brake Technology  | Hydraulic Disc |
| | |
| --- | --- |
| Instrument  | TFT liquid crystal |
|  Light |  LED |
| Handle | variable diameter |
| Other configurations | Dual-channel ABS anti-lock braking system |
| Battery  | 12V14A |
---
---